CrysalisTM
Ground Control Solution
AeroVironment's next-generation ground control solution streamlines command and control of compatible unmanned aircraft systems (UAS) and their payloads through an intuitive user experience.
Built around three core elements – software, hardware and antennas - Crysalis offers complete interchangeability, either as a network of modular elements or turnkey systems optimized for the warfighter. The result: an adaptable, operationally simplified GCS solution that improves battlefield communications and collaboration by enabling users to easily share real-time information and coordinate mission-critical decisions.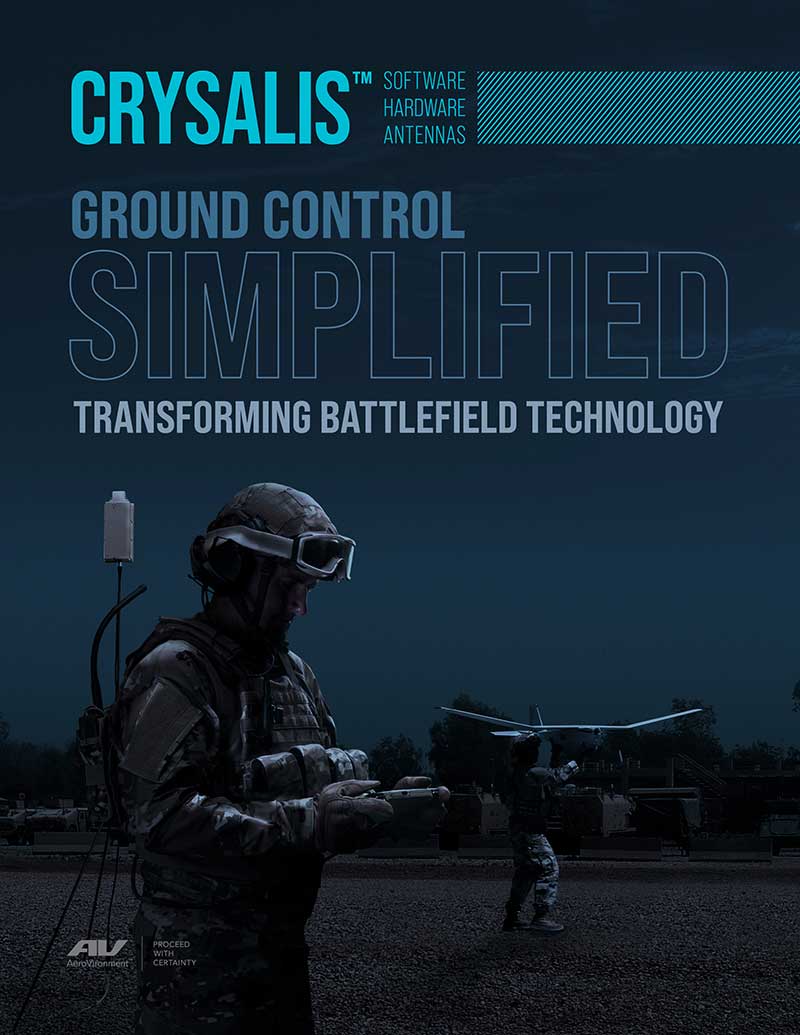 Crysalis
Ground Control Simplified
Transforming Battlefield Technology Capabilities Profile
Download Full PDF

Product Selector
Build your Integrated System

Please Select your Items Above

Pick your choices to explore our Integrated Systems
Loading ...
Sign Up for Product Updates
Thank you for signing up for product updates.