Switchblade®
600
Loitering Munition
Switchblade 600 represents the next generation of extended-range loitering munitions, delivering unprecedented RSTA support and featuring high-precision optics, over 40 minutes of loitering endurance, and an anti-armor warhead for engaging larger, hardened targets at greater distances.
As an all-in-one, man-portable solution, Switchblade 600 includes everything required to successfully plan and execute missions and can be set up and operational in less than 10 minutes. Equipped with class-leading, high-resolution EO/IR gimbaled sensors and advanced precision flight control, Switchblade 600 empowers the warfighter with quick and easy deployment via tube-launch, and the capability to fly, track and engage non-line-of-sight targets and armored vehicles with precision lethal effects without the need for external ISR or fires assets.
Patented wave-off and recommit capability allows operators to abort the mission at any time and then re-engage either the same or other targets multiple times based on operator command.
Whether it's from fixed defensive positions, combat vehicles with integrated organic precision fire, or air-launched applications, Switchblade 600 provides field commanders with a multi-mission loitering munition system capable of multi-domain operations.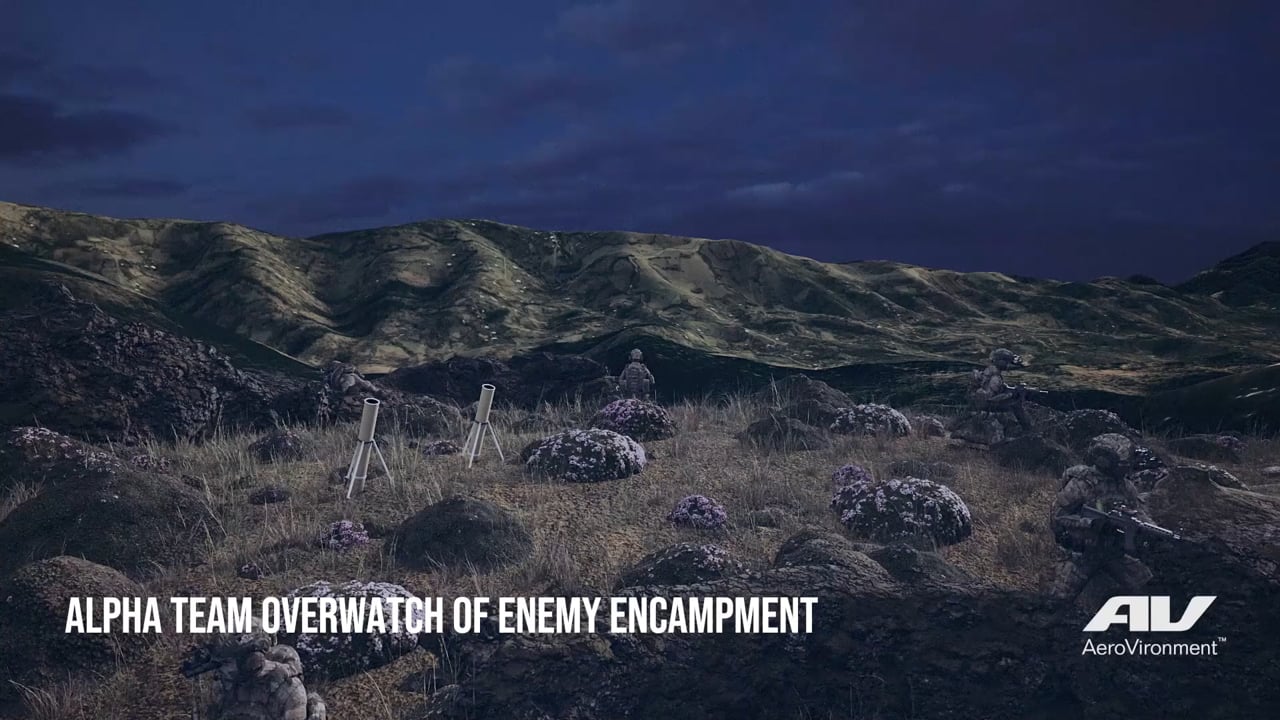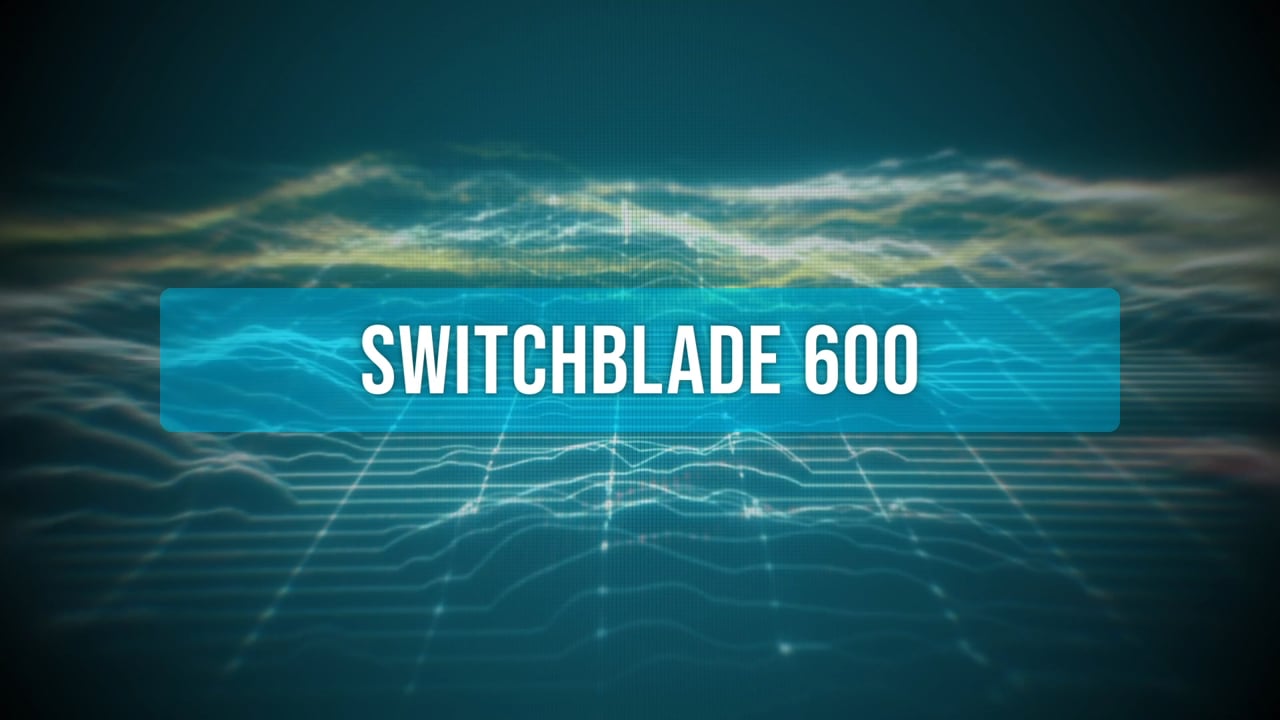 Best-in-Class
Demonstrated best-in-class performance engaging non line-of-sight targets with over 40 km range, and more than 40 minutes of flight endurance.
All-in-One System
This all-in-one, man-portable loitering munition transports in a self-contained launch tube and includes everything required to successfully execute missions across land, sea or air.
Next Generation Technology
Featuring a gimbaled EO/IR sensor suite of high precision optics, this system features an intuitive touchscreen tablet-based fire control unit with an integrated mission planner, training simulator and patented wave-off/recommit capability that redefines the next generation of extended-range loitering munition systems.
When Precision Counts
AeroVironment's Family of Loitering Munition Systems
Switchblade® 300 Block 20 // Switchblade® 600
// BlackwingTM
Capabilities Profile
Learn Why:
New Threat Environments
Require Agile Tactical Solutions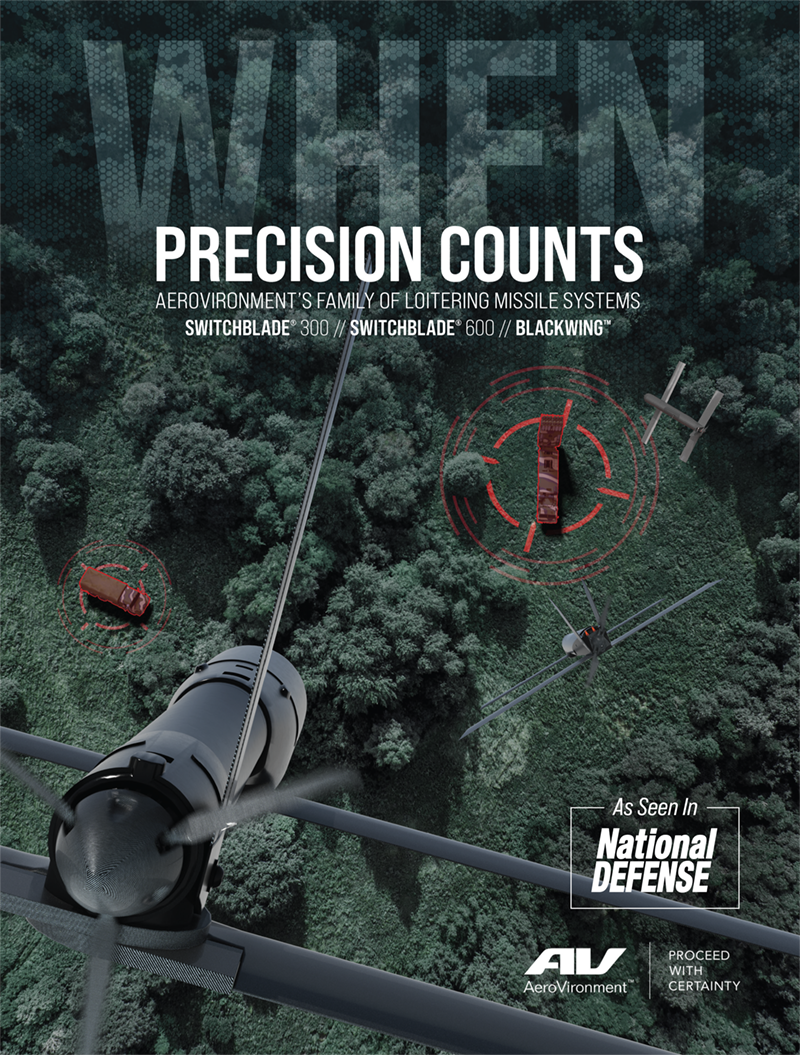 Download Full PDF