Loitering Munition Systems (LMS)
Unique Agility to Strike with Singular Precision
Click on a LMS for details
The AV family of loitering munitions close the gap between observation and action, shaving crucial seconds from critical decisions and reducing collateral damage with greater accuracy, maneuverability, and stealth capabilities.
Our family of loitering munition systems (LMS) delivers the actionable intelligence and precision firepower modern warfighters need to achieve mission success across multiple domains.
These marvels of modern engineering are proving incredibly effective in areas of conflict across the globe, including Ukraine, thanks to their speed of deployment, rare maneuverability, high performance optics, and scalable munitions payloads.
When Precision Counts
AV's Family of Loitering Munition Systems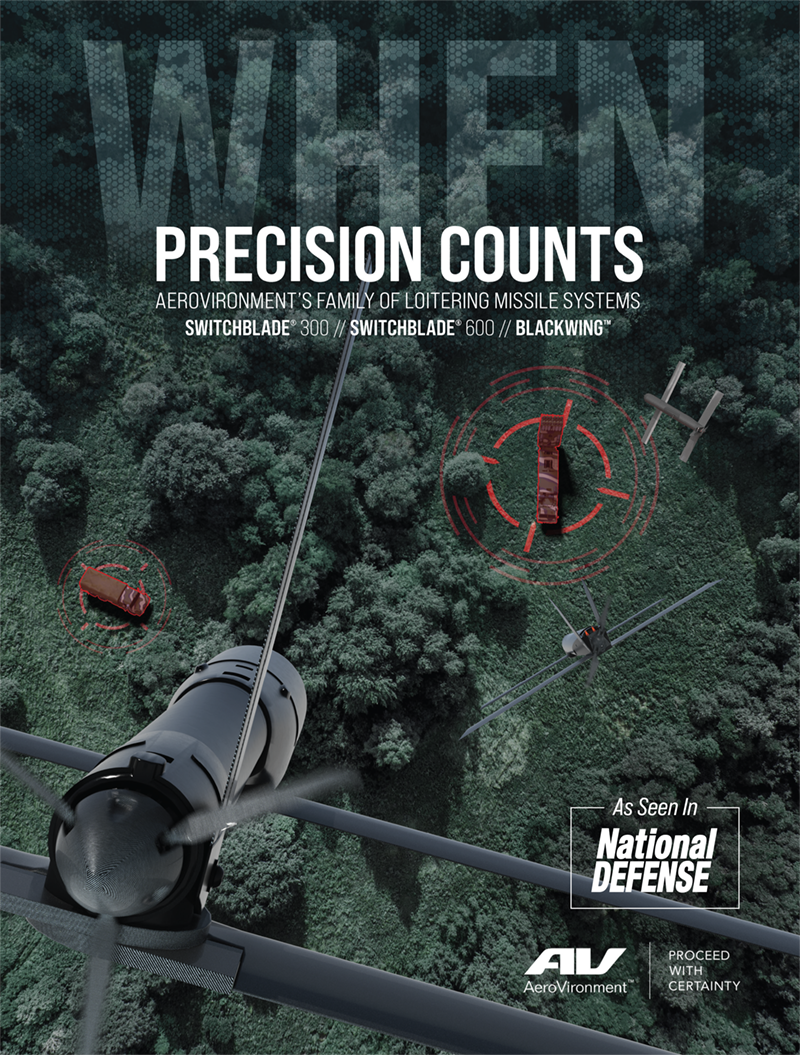 Switchblade® 300 Block 20 // Switchblade® 600 // BlackwingTM
Capabilities Profile
Learn why new threat environments
require agile tactical solutions
Download Full PDF

Loitering Munition Systems
Take the Next Step