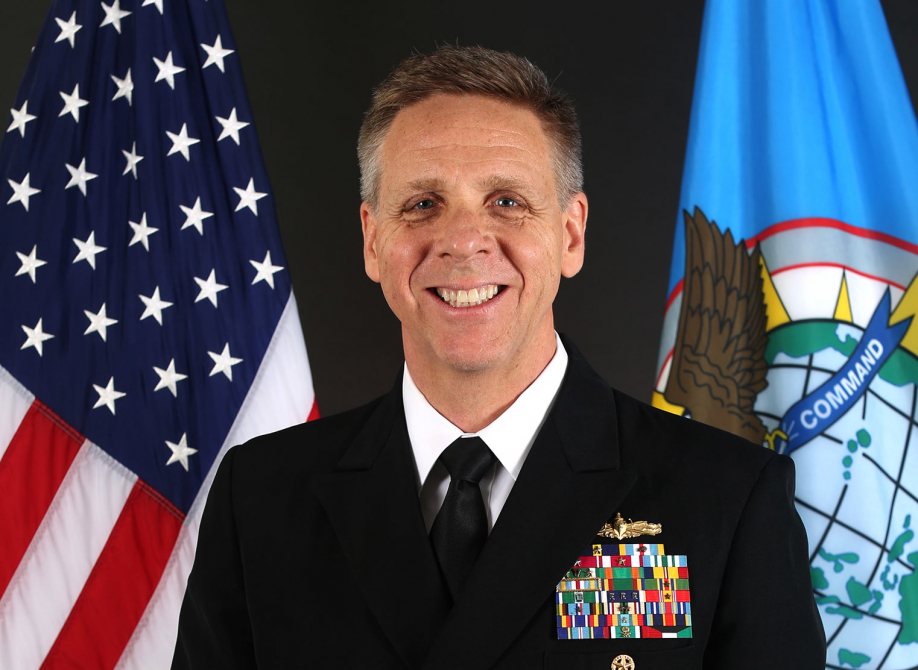 Retired Navy Admiral Phil Davidson Joins AeroVironment's Board of Directors
June 26, 2023
ARLINGTON, Va., June 26, 2023 – AeroVironment, Inc. (NASDAQ: AVAV) today announced that Admiral Philip S. Davidson recently joined its Board of Directors, following his appointment as a Class II Director at a meeting of AeroVironment's Board on June 23. The addition of Admiral Davidson brings the Board's current composition to seven individuals, six of whom (including Davidson) are independent.
"As a highly accomplished leader with responsibility for hundreds of thousands of uniformed men and women across the globe, Admiral Davidson's knowledge of battlefield operations, talent management, U.S. DoD procurement processes, and the deployment of new defense capabilities will bring a fresh perspective to our Board and organization," said Wahid Nawabi, AeroVironment's chairman, president and chief executive officer. "As a uniquely qualified military veteran with extensive knowledge of the Pacific theater, his guidance will be critical in ensuring we continue to meet the needs of our nation and allies around the world. We look forward to the unparalleled strategic counsel and vision he will bring to the company."
"I am pleased and honored to be joining the extraordinary professionals at AeroVironment," added Admiral Davidson. "Their talents are evident in products operating on the ground, in the air and in space, and I look forward to helping them in achieving their mission."
Admiral Davidson retired from the U.S. Navy in 2021, following a highly distinguished military career which spanned nearly 39 years of service and culminated in his appointment as a four-star Admiral and 25th Commander of United States Indo-Pacific Command (INDOPACOM). INDOPACOM is the United States' oldest and largest military combatant command, based in Hawaii, and encompassing more than 100 million square miles or about 52 percent of the Earth's surface. Admiral Davidson now runs Davidson Strategies LLC, a management, technical and strategic advisory firm.
Admiral Davidson is a 1982 graduate of the U.S. Naval Academy and a 1992 distinguished graduate of the U.S. Naval War College. He holds a Bachelor of Science degree in Physics and a Master of Arts in National Security and Strategic Studies. He is currently on the boards of Par Pacific Holdings and the Center for Strategic and Budgetary Assessments, among other private sector organizations. The Admiral's decorations include the Defense Distinguished Service Medal, the Navy and Marine Corps Commendation Medal with Combat "V," and a Superior Honor Award from the U.S. Department of State.
---
About AeroVironment, Inc. (AV)
AeroVironment (NASDAQ: AVAV) provides technology solutions at the intersection of robotics, sensors, software analytics and connectivity that deliver more actionable intelligence so you can proceed with certainty. Headquartered in Virginia, AeroVironment is a global leader in intelligent, multi-domain robotic systems and serves defense, government and commercial customers. For more information, visit www.avinc.com.
---
Safe Harbor Statement
Certain statements in this press release may constitute "forward-looking statements" as that term is defined in the Private Securities Litigation Reform Act of 1995. These statements are made on the basis of current expectations, forecasts and assumptions that involve risks and uncertainties, including, but not limited to, economic, competitive, governmental and technological factors outside of our control, that may cause our business, strategy or actual results to differ materially from those expressed or implied. Factors that could cause actual results to differ materially from the forward-looking statements include, but are not limited to, our ability to perform under existing contracts and obtain additional contracts; changes in the regulatory environment; the activities of competitors; failure of the markets in which we operate to grow; failure to expand into new markets; failure to develop new products or integrate new technology with current products; and general economic and business conditions in the United States and elsewhere in the world. For a further list and description of such risks and uncertainties, see the reports we file with the Securities and Exchange Commission. We do not intend, and undertake no obligation, to update any forward-looking statements, whether as a result of new information, future events or otherwise.
---
Additional AV News:
click here
AV Media Gallery:
click here
Contact:
AeroVironment, Inc.
Ashley Riser
+1 (805) 520-8350
.(JavaScript must be enabled to view this email address)
Mark Boyer
For AeroVironment, Inc.
+1 (310) 229-5956
.(JavaScript must be enabled to view this email address)