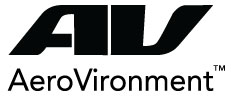 Inside The Ingenuity Helicopter: Teamwork on Mars
July 08, 2021
April 19th saw what some have christened "a second Wright Brothers moment"—namely, the successful first powered controlled flight by an aircraft on another world. Reaching Mars on the underside of the Perseverance rover, the tiny, autonomous Mars Ingenuity Helicopter (5.4" x 7.7" x 6.4") spun its 4-foot rotors and hovered 10 feet off the ground for 30 seconds. By its third flight, a few days later, Ingenuity would rise 16 feet (5 meters) up, and fly 164 feet (50 meters) at a top speed of 6.6 ft/sec (2 m/sec). Back in 1903, the Wright Brothers logged 120 feet to complete the first controlled heavier-than-air powered flight. Now, squaring that circle, Ingenuity carries a piece of fab-ric from the Wright Flyer's wing, and its flight site is called Wright Brothers Field.
Six weeks and six flights into its mission as we write, Ingenuity has demonstrated the ability to fly on a planet more than 170 million miles from earth in an atmosphere 1% as thick as ours. The near-miniature ve-hicle has proved to be an intrepid explorer even as it's survived a computer anomaly on its most recent mission. Talk about punching above your weight.
---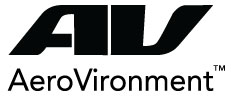 Provides a standardized user experience (UX) across multiple air vehicles, communication platforms and end-user devices for streamlined operation and deployment
Improves battlefield communication and collaboration by enabling users to easily share real-time information and coordinate mission-critical decisions
Builds upon AeroVironment's legacy ground control system (GCS) and adapts to today's network-centric battlefield environment
ARLINGTON, Va. July 7, 2021 – AeroVironment, Inc. (NASDAQ: AVAV), a global leader in intelligent, multi-domain robotic systems, today introduced Crysalis™, the company's next-generation ground control solution. Crysalis is an integrated hardware and software-based ground control system (GCS) that provides command and control of compatible AeroVironment unmanned aircraft systems (UAS) and their payloads, through an intuitive user experience (UX).
View More
---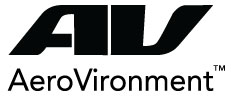 According to information released by the British Navy on June 24, 2021, Puma drone has been used by the British Navy to support HMS Albion amphibious transport dock and Royal Marines of 45 Commando as part of the Littoral Response Group (North) deployment to the North and Baltic Seas, including during their participation in the large-scale Baltops exercises alongside militaries from 17 other nations.
The RQ-20 Puma is a small, electrically powered, American, hand-launched unmanned aircraft system produced by the American company AeroVironment based in California. The Puma AE can operate under extreme weather conditions including temperatures ranging from −20 to 120 °F (−29 to 49 °C), wind speeds up to 25 knots (29 mph; 46 km/h), and an inch of rain per hour.
The Puma is just over 1.35 m long, with a wingspan of 2.75 m. It can fly at a maximum altitude of 500ft and has a maximum speed of 83km/h and range of 15km. The flight endurance of the UAS is two hours.
The payload of the Puma includes an electro-optical (EO), infrared (IR) camera, and IR Illuminator. It can be used to conduct reconnaissance and intelligence gathering missions over sea or land. The drone can monitor an area larger than the size of Greater Manchester during its flights, feeding back real-time footage to help sailors and Royal Marines make accurate tactical decisions.
View More
---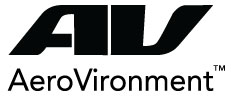 Future of Drones: AeroVironment's Wahid Nawabi talks about the Mars helicopter and the industrial uses for unmanned aircraft
June 22, 2021
While there are other companies in the world that make drones and ground robots, none of those companies just focus on those technologies. That's according to Wahid Nawabi, chief executive of AeroVironment Inc., the Simi Valley robotics company that made history this spring as the inventor of Ingenuity, the first aircraft to fly on another planet, in this case Mars. At AeroVironment, the focus is only on robots – originally drones, and increasingly ground robots and even underwater robots, said Nawabi, who joined the company in 2011 and took the top job five years ago. AeroVironment recently announced it would relocate its headquarters from Simi Valley to Arlington, Va. effective June 15.
---
---
---
---
---
---