Innovative Design - Engineered for Precision Agriculture
Contact Us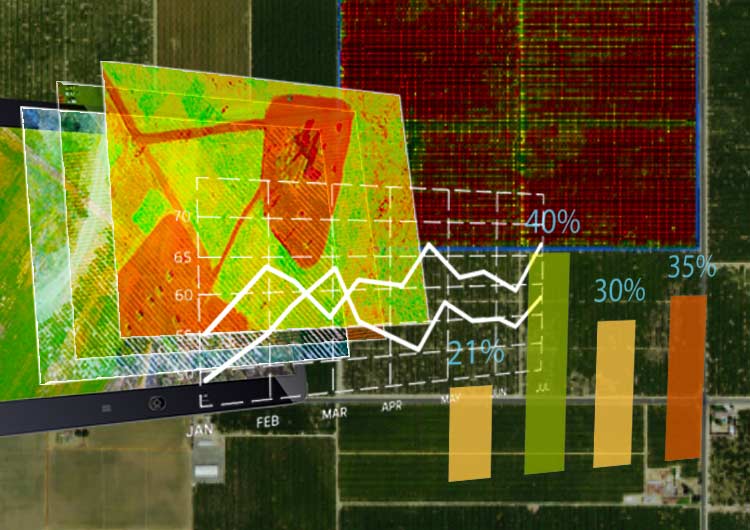 Start viewing yield from a new perspective  
Start seeing the whole picture of your field – from 400 feet up.
With unmatched aerial imagery and actionable field data, the answers you need are now available at your fingertips.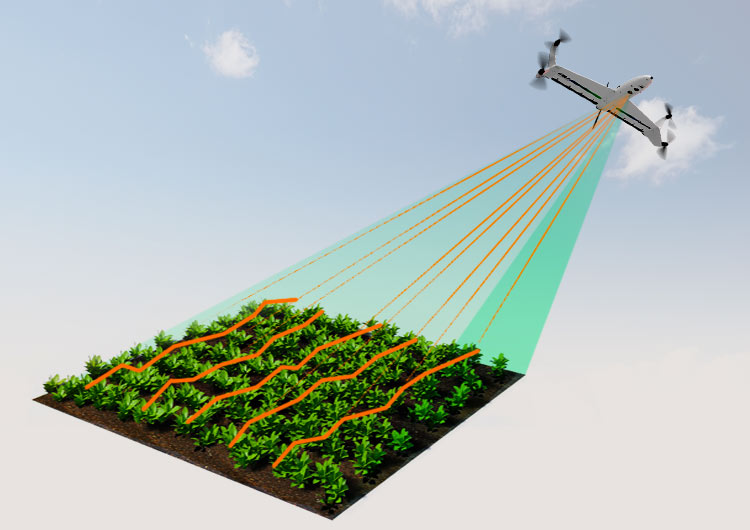 Cover all your acres, in a single flight
Quantix is the first commercial drone in agriculture that combines the advantages of a vertical take-off with the energy efficiency and range of horizontal flight.
Scout more than 400 acres in 45 minutes.

Built to Last
Quantix was developed for on-farm reliability and features a durable, lightweight airframe with a one-meter wingspan and carbon fiber spar reinforcement.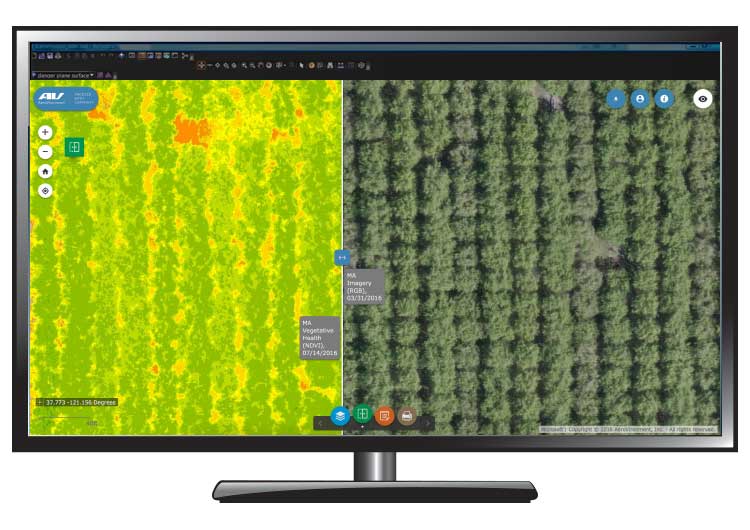 Actionable insights; not information overload
Quantix integrates seamlessly with AV DSS™ using advanced research to process high-resolution maps and images of your fields.
With AeroVironment DSS you can:
Access stored maps
Pinpoint issues in specific fields
Detect subtle variations of crop health
Compare changes over time to make better decisions
Compare RGB of crops to NDVI to view what you can't see with the human eye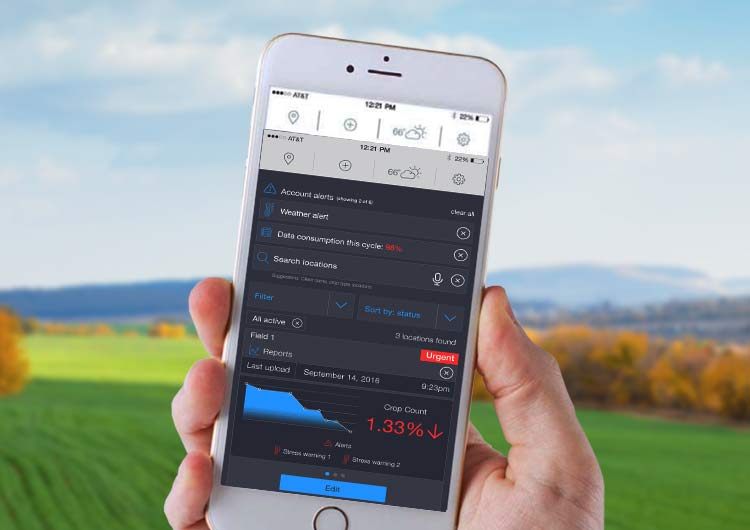 Get the job done right, the first time
Unlike many other agriculture drones Quantix comes with dual built-in 18 megapixel cameras to capture both R,G,B color images down to 1"/pixel and multispectral Normalized Difference Vegetative Index (NDVI) with high-resolution down to 2cm/pixel. No need to swap cameras and sensors or make extra flights. Quantix incorporates a self-calibrating solar sensor that takes the ambient light to calibrate the multispectral sensor.
NDVI shows variations in crop health
With elevation data you can monitor erosion, water management and irrigation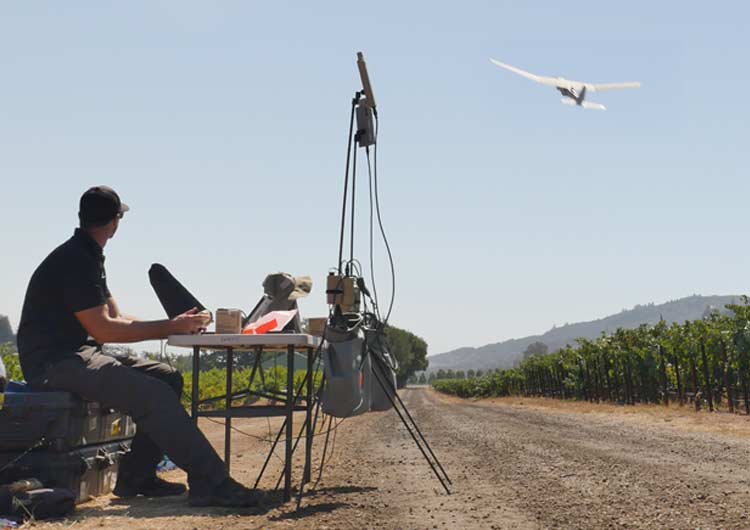 Commercial Flight Services
With AeroVironment's Commercial Flight Services, you have access to our complete array of advanced sensor technologies and the industry's most proven drone hardware. Whether you need to precisely assess the drainage properties of an entire field, or accurately determine tree height across large acreage, specialized sensors from multispectral, LiDAR and radiometric thermal can provide a georeferenced look at each of your fields in sharp detail.